WHAT WE DO...
We offer a variety of services to our clients including
WE HAVE TREATMENTS FOR EVERY TYPE OF PEST PROBLEM
WHAT THEY SAY...
What are our clients are saying about us?
"Matt and Smart Pest Solutions have resolved, within weeks, many challenges that other pest control companies have been working for months to resolve. Great value and excellent customer service to both our communities and our residents."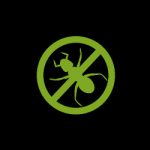 Greg Morehead
Customized Services - Just What You Need.
Consistency With The Best Response In The Industry
REACH OUT...
To arrange a free property evaluation, send us a message.